Cliff May, Architect
4 Beds
•

4.5 Baths

•

4,833 SF

•

1.6 Acres

•

$1,795,000

Alisal Ranch, Santa Ynez Valley

Hearken to the California Rancho days of rolling hills, of ancient oaks, springtime creeks and occasional vineyards.
No other architect has captured this spirit and molded it to the 20th Century better than Cliff May, often called the father of the American Ranch House.
And all of Cliff May's sensibility dwells here: The careful calibration of the knoll site with views up and down the Valley, the thick walls of rough plaster imitating adobe textures, the exaggerations of wide roof pitch, the modernist version of the latilla - a ceiling of tamarisk branches carried out to shade the pool and pool deck.
The current house reinterprets May again with 21st Century features: open floor plan with modern kitchen flowing easily to dining, living and outdoor rooms, wide-plank flooring, massive hearth, state-of-the-art sound system, new decking and pool.
Spacious master suite with spa-like bath, two guest bedrooms with baths, a den/library with fireplace.  En-suite TV room doubles as a fourth guest bedroom. Sited on 1.6 acres of startling privacy, all adjunct to and benefitting from the amenities of the Alisal Ranch: golfing, horseback riding, hiking, tennis, cafes and pool.
Retreat to the distant horizons of the 19th Century spoiled only by Chumash trails and rows of Pinot.

Rick Grahn

CalBRE# 01162701
+1 310 382 0344
rickgrahn@yahoo.com
RICKGRAHN.COM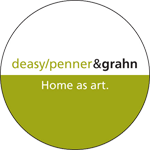 6615 Melrose Ave, Loft 1
Los Angeles, CA 90038
HomeAsArt.com